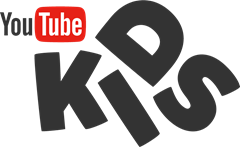 Google have done it again. This time it's the YouTube Kids app, for children 2 to 8 years old. It turns out that the kids of Google employee's are just like ours. They love YouTube. Shimrit Ben-Yair, mother of two and YouTube Kids Group Product Manager recently wrote on the official YouTube blog:
"Families worldwide are watching millions of videos on YouTube. And lately, those of us at YouTube have been working on a new way for our kids—and yours—to discover and explore videos on every topic in, well, the universe.


Today, we're introducing the YouTube Kids app,

the first Google product built from the ground up with little ones in mind. The app makes it safer and easier for children to find videos on topics they want to explore, and is available for free on Google Play and the App Store in the U.S."
The Google YouTube team have really put a lot of thought into this app & you can most definitely tell that they have children themselves. The features are all things I've either wanted or thought about myself when my own children have been using YouTube.
YouTube Kids screenshot