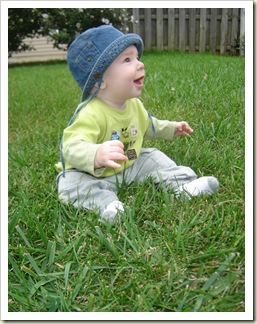 If there's one thing I'm familiar with, it's a squirmy baby. When my now 3 year old was born, he was a big boy, 10lbs. I swear he came out kicking. Only 2 weeks later he was rolling over. By 5 months he was sitting up like a pro, and by 6 he had mastered crawling. The boy has never sat still.
Before he started crawling I was at least able to change his diapers without a problem but once he learned to get around his own, forget about it. He squirmed, kicked, rolled, and slithered his way all over the floor or bed. Where did my sweet little newborn go I wondered. Diaper changing time became an absolute chore. His head turned this way and that, his hands grabbed at the diaper, and of course there were many near misses when he'd kick his leg or try to sit up while I was attempting to change his diaper faster than the speed of light.
There are a few tips and tricks I learned along the way to keep my little wiggle worm distracted.
Give them whatever they're grabbing for! (not if it's dangerous of course) but if it's a remote. Let them have it, it will keep them still and quiet for at least 30 seconds.
If they have an older brother or sister, have them distract them. Have them play peekaboo with them.
If they take a bottle & are in need of one, give them one.
Musical toys are great distractions
Sing a song together.
There are a ton of other little things you can do to make things go as quick as possible. One of my best tricks is to have everything ready to go. I have the new diaper unfolded and open. I have the diaper cream next to me & I have 3 or 4 wipes out of the box and ready to use.
Most kids go through this stage and the best thing you can do is to have patience. It will pass believe it or not. My oldest son's stage lasted from about 6 months to a year and then he calmed down a bit. And of course not all kids are wiggle worms. My youngest is very calm and laid back.. but chances are you're probably going to come across a squirmer at some point.
Need more than advice? Huggies have just introduced their new Little Movers Slip-On Diapers which make it easy to handle the wiggliest of little wonders. Just catch, slip on, and release! It's that easy.
We already use little movers so I can't wait to try these out! How about you? Do you have a little wiggle worm? What do you do to help diaper changing go by as quickly as possible?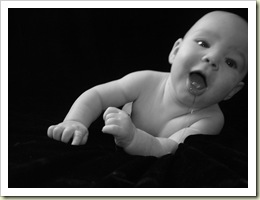 Disclosure: I wrote this blog post while participating in the SocialMoms and Huggies blogging program, for a gift card worth $35. For more information on how you can participate, click here.