Little girl.  She was confirmed by Amnio just last month.   Yes, I've been hiding this for quite some time. I surprised even myself. I'm already 19 weeks.
Because Aidan, my 16 month old son was born with the cord around his neck, a true knot (which only happens in 1% of pregnancies), merconium…. and especially because I'm now past the age of 35 I decided to get Amnio and wait until the results to announce my pregnancy,  Everything looks good so far and all the tests came back fine.
So I can't believe it…  I just can't believe I'll have a baby girl!  I am the only blood girl on my Dad's side of the family in the past 50 years or so.. no joke. Ironically my sister-in-law is due with a baby girl in May so that poo poo's my Dad's saying of "It's a boys club only".
Overall guys.. I just can't believe I have a baby girl on the way after spending the past almost 4 yrs with 2 little boys!! I'm so freaked out!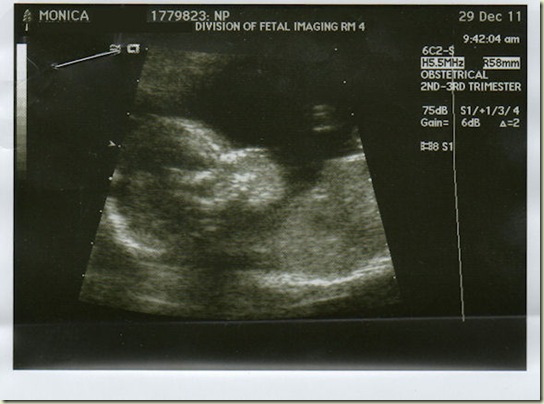 So now you know why I've been so quiet these past few months on my blog. I suffered from horrible morning sickness (better known as ALL DAY sickness) up until just a few weeks ago.  Hope you'll forgive me.