Aidan will be 17 months next week. I can't believe how much he's grown. He was almost exclusively breastfed, except for a small amount of time where I got really wore out and took bad advice… we quickly went back to nursing and he finally weaned at 16 months!.  As you can see by the last picture he has grown just as well as his big brother, who weaned at 6 months & was/is also 90-95th percentile.  I can't believe I'm going to have another one of these little ones pretty soon.  Incredible.
2.5 Weeks –  22.25 inches – 9lbs 11 oz.
2 Months – 24.5 inches – 13lbs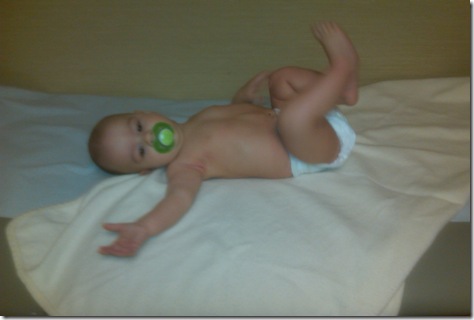 4 Months – 27.5 inches – 17lbs 7 oz.
15 Months – 33 inches – 26 lbs – 90+ %