Baby: Avery
Babies Sex: Female
Due Date: 12/20/12 or 12/26/12 (see below)
Birth Date: 12/29/12
# of Weeks Pregnant: 40-41
Birth: Vaginal with epidural with induction
Babies Stats: 8lb 1oz and 20 inches long
Mom: Jessica I.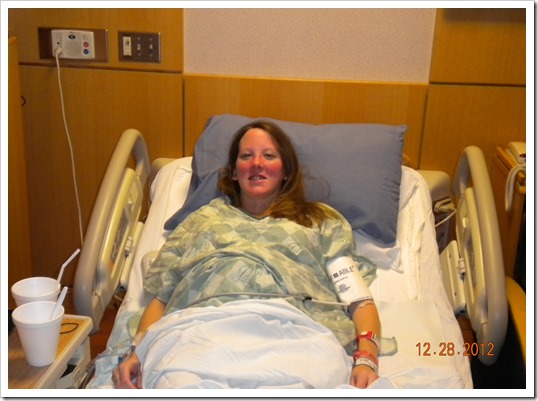 I had a fairly "normal" pregnancy all along. I didn't have any major problems except the usual tiredness and sickness. I couldn't wait to meet our little girl. My due date had been a subject of confusion from the beginning. According to my last menstrual cycle, my due date of 12/20/12 but according to my ultrasounds my due date was 12/26/12. Either way, my little bundle of joy was late.
At a doctor's appointment on December 28th, our doctor asked if we would like to start the induction process. When we asked when we would start, her response was, "I would send you over right now." Needless to say, my husband and I were surprised. We were sent over to our OB department and I was started on Cervidil at 5pm that night. They insert the pill to try to "ripen" and soften your cervix. At this point, I was not dilated and hadn't had any contractions. The pill can be inserted every 4 hours. I was hooked up to monitors for both the baby and I and we settled in for the night. I received another pill at 9pm but still had not progressed or softened at all. Around 2:30am the nurse came in and said that the doctor decided to start me on Pitocin instead of doing another pill. The Cervidil was not helping and the doctor didn't think there was any reason to try another pill. There is nothing like being woken up at 2:30 in the morning to be told your contractions will be starting soon. The Pitocin was started but I was still progressing very slowly. The doctor came in at 6am on the morning of the 29th and broke my water. With my husband and mother by my side, our journey was really about to start now.
With the breaking of my water, I finally started progressing and started to get very strong contractions. By 10am I was dilated to 4cm and the contractions were more than I could handle. The contractions were 2-3 minutes apart, giving me no break to rest in between. This is when I received the epidural. The process of getting the epidural was much easier than I anticipated. Within 10 minutes of getting the epidural, I was able to relax and felt great. I was even able to squeeze in a nap.
I woke up and got checked again around 2:30. Much to my surprise, I was dilated to 9cm! I began to push around 3:30pm. The head was already crowning and the doctor was brought in. Pushing was much harder and strenuous than the rest of the labor. I hadn't eaten since lunch the previous day and hadn't slept the night before so I was pushing on pure adrenaline. At 4:50pm, my little baby girl was born. She was immediately put on my chest and reached out and put her hand on my face. It was the most touching moment I would have imagined.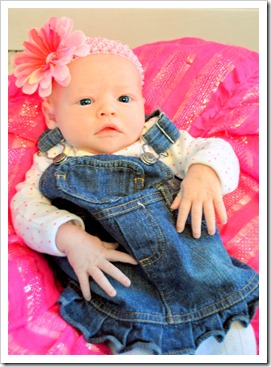 ---
A big thank-you to Jessica for sharing her birth story with us!
If you would like to share yours, please email your story and 3-4 pictures to detroit.mommy (at) gmail (dot) com with the subject line: BIRTH STORY or Message me directly on Facebook with the subject line: BIRTH STORY. Please include all the stats above with your story.
Read More Birth Stories at the Following Link:
http://first-time-mommy.com/blog/category/birth-stories/
.
.
.