As most of you know, I am a blogging ambassador for Hyland's. I've been learning tons over the last 6 months about homeopathy & continue to try to make a switch to a more natural lifestyle in any way I can.
It's not new for me to go this route, as I grew up with a Grandmother who did most things the "natural" way. In fact she was so adamant about recycling that she literally used to go behind me & pick things up to recycle that I had discarded "improperly". She never used real toothpaste, always baking powder & a little water. She had the whitest & healthiest teeth of any 85 yr old that I'd ever known. She taught me how to garden & can our own vegetables, & we always line-dried our clothes. She even had me washing windows with newspaper & vinegar, and if anyone had a cold or was sick we'd break out the chicken broth or a little tea with honey & lemon. I have continued to try to live my life in this simple, more natural way over the years, especially now that I have children.
Pampering Mom the Natural Way
Living simply in this fast paced world can be hard work sometimes.. Once in a while Mommy deserves to just let go & be pampered. So how do you pamper yourself but still keep it natural/eco-friendly? Well, Hyland's has that all handled for you this month. They have an AWESOME pinterest contest featuring prizes from some great companies. You have to hurry though because it literally ends tomorrow, May 31st, 2013!
Check out all the prizes you could win & then scroll down for the super easy instructions.
---
Check Out The Prizes!
Three winners with the most creative boards will receive a great package worth more than $350 each from the participating companies. Winners will be chosen by juried review based on their creativity.
Here is what each of the three winners will receive:
Hyland's – Calms Forte 32 Count ($7.69), Nerve Tonic 32 Count ($7.69), Bioplasma Sport ($11.99), Muscle Therapy Gel with Arnica ($8.59) and Arnica Spray 4 oz ($11.69)
21 Drops – Aromatherapy with 100% natural, therapeutic grade essential oils, each carefully tested for purity and effectiveness.
The Weekender Gift Set $75 which includes three unique blends, #06 Passion, #18 Sleep and #04 Hangover.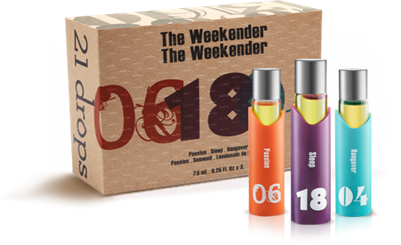 Coola Organic Suncare – Coola's quest is to spoil your sometimes finicky, always worthy skin with the most pure, eco-conscious products possible.
Unscented Spray ($32), Rose Essence Tint ($36), Lipluxe ($12) and Lotion Bar ($12)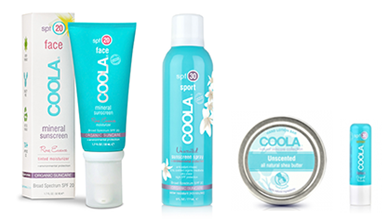 ZENTS –Powerful potions and incredible ingredients that truly transform the skin. You must read about the background of ZENTS yourself, & how it came about to truly understand where they come from. It's amazing.
Spring Gift Set $46. Each kit features a Shea Butter Hand & Body Cream and 6 fl oz / 180 ml ??Shea Butter Liquid Lather 8.5 fl oz / 242 ml. Winners can choose from Petal, Ore or Sun scents.
Better Life – A line of products that keep kids, pets and the planet safe. No more harmful chemicals in the air and on the surfaces of our homes and planet.
Housewarming Kit $52 which includes What-EVER! clary sage & Citrus, Simply Floored!, I Can See Clearly, WOW!, Even The Kitchen Sink, Oak-Y Dokey, Dish It Out clary sage & citrus, Six compartment cleaning caddy, Glass and Polishing microfiber, General purpose microfiber and Loofah sponge.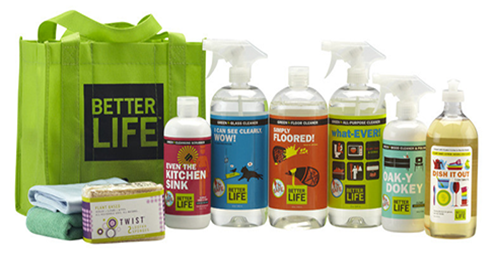 ECOBAGS – Sustainably produced durable-reusable bags that help people reduce, reuse, recycle and re-imagine the world we live in.
2 String Bags ($16.98), 2 PRODUCE BAG sets ($23.98), Organic Cotton Net Bag ($4.99), Organic Cotton Bulk Bag ($3.99)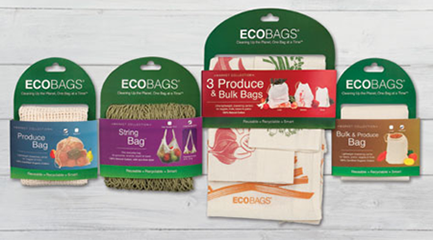 ---
Instructions to Enter:
Step 1.
Follow each of the participating companies on Pinterest
| | | |
| --- | --- | --- |
| Hyland's Inc. | 21 Drops | Clean Happens |
| Zents | EcoBags | Coola |
Step 2.
Create a board called "Pamper Mom with Natural Products" on your Pinterest Page
Step 3.
Pin (or repin) photos of your favorite products from Hyland's, ZENTS, Coola, 21Drops, Eco-Bags, and/or Better Life.
Pins can be original photos of products offered by the participating companies or repins from any of the Pinterest boards of the participating companies.
Step 4.
Fill out the short form on Hyland's Facebook with a link to your "Pamper Mom with Natural Products" board
Remember:
Contest Ends: 11:59 PM PT May 31st, 2013
---
Good Luck to you all!