This is a sponsored post for SheSpeaks/Luvs. All opinions here are my own.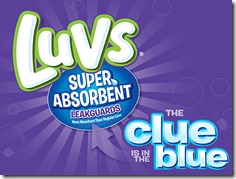 I was recently tasked with spreading some very important news. I'm going to let you in on a little secret. If you're a big fan of Luvs diapers you're going to want to check out the new specially packaged Luvs Super Absorbent diapers at Walmart. There is a special BLUE seal on the packaging that has been added to help distinguish them from other Luvs diapers. You'll also see the wording "More absorbent than regular Luvs" This is the only marker of distinction so you have to look carefully.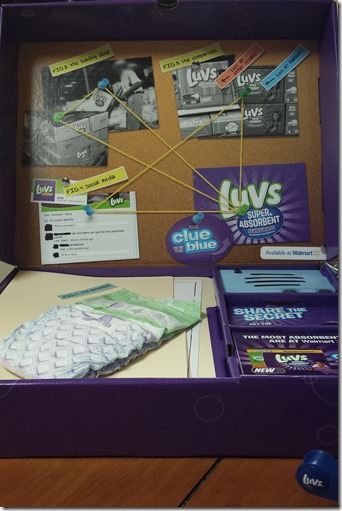 The most absorbent Luvs diapers to date are available at Walmart. You'll want to test them out for yourself as they are up to 15% more absorbent than other Luvs! But do they work??
We were recently sent all the information to pass along to you as well as a package of Luvs Super Absorbent Leakguard Diapers with Night Lock. I have to admit that after 5 years of continuously changing diapers I was sort of excited to see Luvs come up with something that could be used at night time. Back when I had my first son 5 years ago I went through every diaper known to man trying to find the cheapest, yet most effective product. There are a lot of diapers out there. At the time I finally settled on Luvs & then used another well-known brand that made diapers specifically for night time. I had always wondered why Luvs didn't have night time diapers available. Now they do!
So here's the thing. I tried them out on Silje at night immediately after receiving them because we had been having some night time leaks. Our routine was that she would drink about 8 oz of liquids before bed. She was then waking up at night and drinking another 4 oz. I realized something very quickly. NO daytime or night time diaper is going to hold that much liquid for 12 hours. If you expect that then you're expecting a miracle. She would go to bed at around 7:30pm & be up at 7:30-8am. How do I know no diaper will hold? Well, I've been changing diapers for 5 years straight!!! Trust me, I know this stuff. I tried all the popular brands & various other techniques which cost me a pretty penny & a lot of wasted time!
I quickly made some changes around here. Because Silje is now almost 16 months old I threw out the baba and no more bottles or drinks right before bed. We stop about 1/2 hour before. It was easier than I thought it would be & in fact she actually started sleeping BETTER and I have a sneaking suspicion that is because she's not leaking at night anymore! And the awesome thing about it? I don't have to keep buying the more expensive brand. Although I love them & they've been good to me they're just more pricey & well with 3 little kids that might someday be in college I need to save every penny I can.
The Verdict Is In
Although thinner than some overnight diapers on the market, Luvs new Super Absorbent Leakguard Diapers with Night Lock work just as well as the leading brands I've been using for the past 5 years & they're cheaper! So make sure to stop by Walmart & pick up a box, but don't forget! #TheClueIsInTheBlue – Look for specially marked packages with the BLUE seal!
---
Connect with Luvs Online
Facebook: https://www.facebook.com/luvsdiapers
Twitter: https://twitter.com/Luvs
Learn More & Purchase
http://bit.ly/LuvsSuperAbsorbent
.
.
Disclosure: I received the above product in order to facilitate this review. Although this review is sponsored through Luvs/Shespeaks, that in no way reflects on my personal opinion of the product.