I don't cook with canned products very often, or American rice for that matter, but on one of the coldest days in over 20 years I needed something quick, warm, and hearty. My husband dropped off some chicken he had got at the deli. I took one bite & realized there was no way I could use it as is. It was pretty awful. I looked in my cupboard & seen 1 lonely can of Campbell's Healthy Request Cream of Chicken & then it came to me! A quickie version of the Greek Avgolemono type soup that you always get at Greek restaurants. It's so dang delicious!
So this is my super quick version of that soup but just a little hardier & a tad bit more nutritious by using low sodium chicken broth & a mix of rices instead of plain white rice! This isn't meant to be the totally homemade version but it was just as good and didn't disappoint and it warmed us all up in no time.
Hope you enjoy it as much as we did.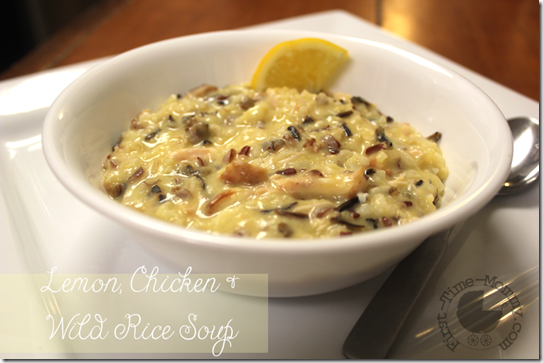 [yumprint-recipe id='3′]