Disclosure: I received this product free of charge in order to facilitate this review. The opinions expressed here are my own.
For years British Sterling could be found in almost every household in America and now it's back, having been re-launched just 2 months ago. The initial offerings from the brand are 2 new British Sterling cologne's for men. The first being H.I.M Reserve that consists of a provocative oriental blend of fresh citruses, bold spices and sensual woods. Even the bottle is sexy.
I am very very particular when it comes to perfumes but even more so when it comes to cologne. Heavy scents make me flee the room as fast as possible. They literally make me feel light-headed and sick. British Sterling H.I.M. Reserve is a classic though and although intended to be a heavier fragrance, is very soft, yet masculine. It's really divine. There is no after scent of cheap alcohol like a lot of other cologne's out on the market. This is the real thing. I'm in love with it and I think you will be too. At only $24.99 it would make the PERFECT gift for Father's Day! which is this coming Sunday!! Look for the In-Store Displays at Walmart, Kmart, and Rite Aid.
More About H.I.M Reserve
The second new British Sterling cologne H.I.M. Private Stock combines crisp woods, fresh citruses, aromatic spices, and rich musky undertones and is intended to be a lighter scent that can be worn throughout the day. Although I haven't tried this scent yet I can only imagine that it's every bit as lovely as the Reserve and also comes in a stylish bottle that's sure to make the man in your life feel like you spent a fortune.
More About H.I.M. Private Stock
Coming Soon
The H.I.M. lineup will also include a complete range of luxury grooming products at affordable prices. The products include: body sprays, body washes, antiperspirants, an innovative 3-in-1 bar soap and an advanced three-piece shave system. Prices range from $4.99 for a 3-in-1 body wash to $24.99 for the EDT fragrances. Grooming products are expected to be released very soon!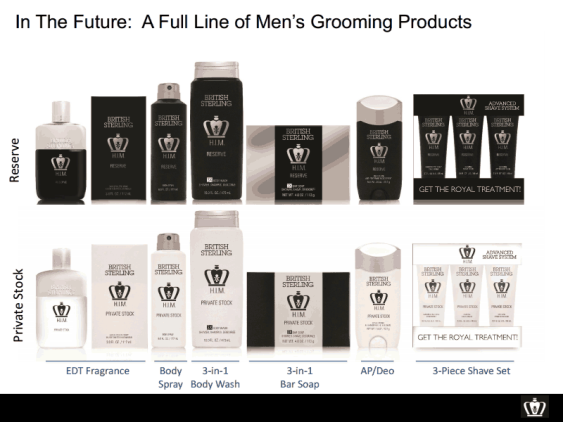 ---

Rules: Open to 18+ US ONLY (sorry). Ends: June 14, 2014 11:59 pm EST. Winner will be announced 9am EST, Father's Day on the First-Time-Mommy Facebook page. You MUST respond to your winning email within 24 hours or a new winner will be chosen. Please be aware: Prize WILL NOT arrive before Father's Day
Instructions:
1. Leave a comment directly on the blog telling me in a comment who you'd love to give this to, even if it's yourself! (Your email is not seen by anyone but me).
2. Fill out the Rafflecopter form (it will load below this text & is how we keep track of entries/assure there is no cheating).
Good Luck!
a Rafflecopter giveaway
Disclosure: I received the above product in order to facilitate this review. My opinions are my own & your experience may vary.