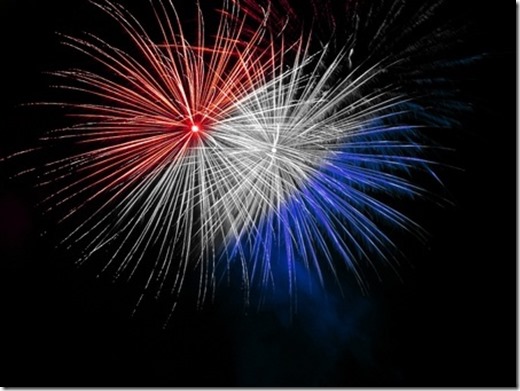 California Poison Control System (CPCS) warns parents to keep fireworks away from children and pets who may eat them because they are often small and come in colorful packages. While the majority of fireworks exposures are not poisonous, chemically, fireworks consist of potentially toxic potassium nitrate or perchlorate, sulfur or chlorine, carbon, starch and metals (that produce the colorful results).
"While traumatic injuries involving the hands, face and eyes during 4th of July celebrations are well-documented, toxicity due to fireworks is less common but can also result in illness or death," says Dr. Stuart Heard, Pharm.D, Executive Director, CPCS. "For example, some kids mistake 'snake' fireworks for gum." In 2009, poison centers across the country received more than 1,000 calls about exposures to fireworks and explosives. Of those, more than 750 involved children younger than six.
"If you suspect that your child or pet ingested fireworks, immediate medical attention is needed," Dr. Heard says.
About CPCS
You can learn more about a variety of poison issues by following CPCS on Facebook at http://on.fb.me/iS6S7J and on Twitter @poisoninfo. Sign up for weekly safety text messages to your cell phone by texting TIPS to 69866; and download a free iPhone and android app, Choose Your Poison, at http://bit.ly/gg9vfG. In case of an accidental poisoning, consumers should immediately call 1-800-222-1222 (same number is good in all 50 states) for advice. Pharmacists, nurses, physician-toxicologists and poison information providers are available 24 hours a day, 365 days a year to help.
In most cases, a poison exposure can be safely managed in your home, avoiding a call to 911 or a visit to a crowded hospital emergency room. Many parents think about contacting the poison control services only in case of an emergency, but experts are available to answer questions any time.
.
.
.
.