Disclosure: I was provided the following product in order to facilitate this review. The views and opinions expressed here are my own. Yours may vary.
At the writing of this we have less than a month before school starts up again! Can you believe it? Where did the summer go? Even though I don't want to accept it I guess it's that time that we start talking back-to-school. This coming school year Master Lock want to help you or your kids keep your belongings secure while you're away from home.
I frequently travel by train to Chicago with my youngest, who is only 2 years old. Occasionally we need to get up to go to the food car, or use the restroom. Unfortunately I can't leave things like my phone, credit cards, money, etc. It's just not wise in this day & age. So I end up lugging it all with me.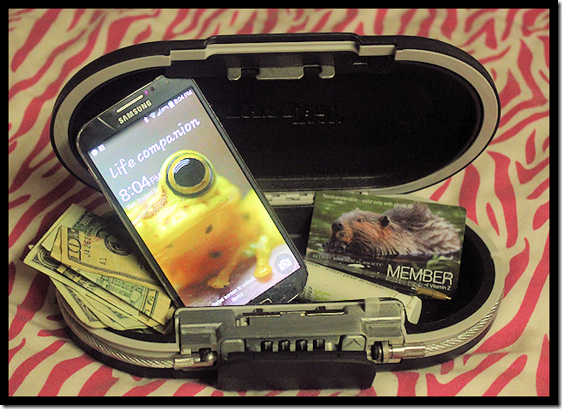 You set your own code with the dials in the front of the safe.
When Master Lock asked me to review one of their back-to-school products I immediately knew it had to be the Master Lock 5900D SafeSpace. What is it you ask? Well it's this personal little locking safe! It can fit your keys, cellphone, money, credit cards, small camera, jewelry, passport. You get the idea! All your important stuff that you can't afford to lose. It has shock-absorbing foam liner so your things won't get damaged and it's water-proof. It has a cable that you can either wrap around the safe or you can wrap it around a fixed object. The cable can also double as a carrying handle. Pretty handy wouldn't you say? It comes in black, white, or pink. I'm definitely taking it on my next trip to Chicago, no doubt about it.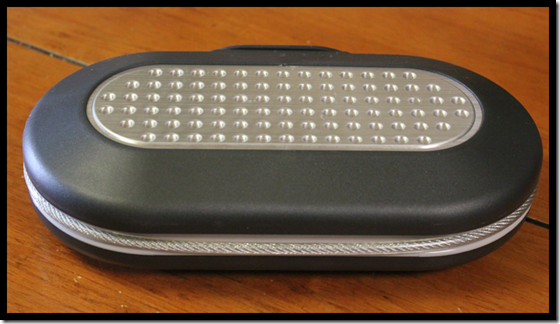 View of the back with the cable wrapped around so safe is unable to be opened by prying the hinges
I know A LOT of college kids travel by train because we make the stop in Battle Creek which is a huge college town. They bring a ton of gear with them as well & I've often seen them leaving things laying around that they shouldn't.
Do you have a child that's college bound? Want to worry less about them getting their stuff stolen? Are you in school yourself? Maybe you just like to make frequent trips to the beach with the kiddos & need some place safe to store your things. Lock up your stuff, attach it to the picnic table & voila. The Master Lock 5900D SafeSpace is the way to go!
---
More About the SafeSpace
Specs:
Height 2.2″ (57mm) Width 9.41″ (239mm) Depth 5.1″ (131mm)
The Master Lock SafeSpace 5900D Retails for $27.59 on the Master Lock site with free shipping OR you can get it for only $15.88 on Amazon.com right now!
Master Lock Back-to-Campus Products
You can check out all the Back-to-School products Master Lock has to offer here: http://www.masterlock.com/back-to-campus#products
---
Enter the Master Lock Photo Hunt
From now until September 7th, 2014 Master Lock is having a fun little Photo Hunt.
Participants will be shown two similar back-to-school images. Simply find and click on the five differences in the photos before time runs out. Finding all differences will unlock the next photo board with the potential to earn up to two sweepstakes entries for each play. In addition, by sharing the Master Lock Photo Hunt Challenge on Twitter, entrants are able to earn an additional entry per day. One lucky grand prize winner will win a Samsung Smart Media Center Package that includes a 60″ HD 1080p Smart LED HDTV. There are 65 total chances to win, which includes 1 grand prize, 8 weekly prizes, and 56 daily instant win prizes. Additional prize information and official rules can be found on www.MasterLockPhotoHunt.com. Good Luck!!
---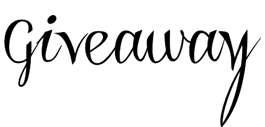 Prize:
1 reader will win their own SafeSpace 5900D
Rules: 18+, US ONLY, You must leave a blog comment AND fill out the rafflecopter form. (Your email is not visible to anyone but me). Giveaway ends September 1, 11:59pm EST. Winner will be chosen sometime shortly after that. We will email you & announce your first name, last initial on FB & twitter. Winner has 48 hours to respond to winning email once they receive it. (If you sign into the form with Facebook please remember that you will need to check the email associate with FB as that is where I will be emailing you. Instructions below.
Instructions:
2 Steps!
Tell me in a comment directly on this blog:
1. Why you'd like to win the SafeSpace or for who!
2. Fill out the rafflecopter form that will load up below this text. (This is how I keep track of entries & make sure there is no cheating – don't forget to do the extra entries!).
GOOD LUCK!
Disclosure: I was provided the above product in order to facilitate this review. The views and opinions expressed here are my own. Yours may vary. This post may contain affiliate links. Any and all monies obtained through affiliate links go back into supporting the First-Time-Mommy website & facebook page. Thank you for understanding.