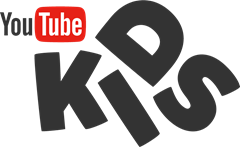 Google have done it again. This time it's the YouTube Kids app, for children 2 to 8 years old. It turns out that the kids of Google employee's are just like ours. They love YouTube. Shimrit Ben-Yair, mother of two and YouTube Kids Group Product Manager recently wrote on the official YouTube blog:
"Families worldwide are watching millions of videos on YouTube. And lately, those of us at YouTube have been working on a new way for our kids—and yours—to discover and explore videos on every topic in, well, the universe.

Today, we're introducing the YouTube Kids app, the first Google product built from the ground up with little ones in mind. The app makes it safer and easier for children to find videos on topics they want to explore, and is available for free on Google Play and the App Store in the U.S."
The Google YouTube team have really put a lot of thought into this app & you can most definitely tell that they have children themselves. The features are all things I've either wanted or thought about myself when my own children have been using YouTube.
YouTube Kids screenshot
Bright and playful design
"Your 4-year-old may already be a swiping expert, but the app's design makes it even easier to find Pocoyo or the latest episode of Sesame Street's The Furchester Hotel. With larger images, bold icons and more, it's fast and simple for little thumbs to navigate. And we've built in voice search so that even if your child can't spell or type, they can still find videos of things they're curious about."
Voice search people. Voice search. My 6 year old figured out last year on my Samsung Galaxy that if he used voice search he could search through YouTube to find and watch Skylanders videos. In fact it's even helped his speech because the voice search wouldn't recognize some of his words and so he's had to enunciate better to get it to recognize what he was saying. The Google/YouTube team have definitely been paying attention.
Parental Controls
Timer: Let the app be the bad guy with a built-in timer that lets you limit kids' screen time. The app alerts your child when the session is over, so you don't have to.
Sound settings: Sometimes you need a little peace and quiet! You have an option to turn off background music and sound effects, so your kids can keep watching while you catch a breather.
Search settings: If you'd rather limit your children to just the pre-selected videos available on the home screen, you can turn off search.
Product feedback: The goal is to continuously improve YouTube Kids App, so there's also a space for you to give YouTube your feedback.
You mean I can now let my kid go back to watching YouTube (I had taken it away) and set a timer so he can only watch for a specific amount of time as opposed to whining all day that he wants to look at videos whenever he wants (which would be 24 hours a day) like all his friends at school? And I no longer have to search him out only to find him hiding behind my bed with phone in hand, which he sneakily took when I was busy using the bathroom. I don't have to be the bad guy? Woohoo! I want to kiss the person who thought of this feature.
Family-Focused Content
Videos in the YouTube Kids app only focus on kid-appropriate content. You can browse channels and playlists in four categories: Shows, Music, Learning and Explore. Search videos of particular interest to your family, like model volcanoes, math tutorials, the amazing (and endless) world of trains—and everything in between.
New Shows on YouTube Kids
The Furchester Hotel is a series for 3 to 6-year-olds set in an 'almost' world-class hotel run by a close-knit family of cheerfully incompetent monsters. The series, which is designed to encourage creative problem-solving, introduces brand new characters and also welcomes the beloved Elmo and Cookie Monster from Sesame Street.*
New digital videos for Thomas & Friends features Thomas the Tank Engine™ as fans have never seen him before, having adventures off the Island of Sodor in fascinating destinations like London, Paris, and New York City, and coming to life in children's playrooms.
Explore the amazing technology that surrounds our everyday lives, in this exciting new original series called uTech, presented by Reading Rainbow and YouTube. In the first episode, join host LeVar Burton as he takes a look at some of the places you may have not realized we encounter technology (from the moment we wake up to an alarm clock, until we go to bed at night and brush our teeth).
National Geographic Kids playlists are an exciting and educational way to explore the very best of YouTube. Hosted by kids for kids, these curated playlists on awesome animals, cool science, natural phenomenons, and more are perfect for curious kids who want to explore, laugh, and learn.
Two new shows from Hank and John Green, the Vlogbrothers:
SciShow Kids will tap into kids' curiosity and answer their many "why" questions with animated explanations, live-hosted experiments and field trips

Crash Course Kids will empower both educators and students with customized elementary school lessons, hosted by some of your favorite YouTube stars.
WONDER QUEST: Set in the world of Minecraft, one of the most popular kid's video games today, and starring Joseph Garrett, better known to millions of fans as Stampylonghead, "Wonder Quest" brings audiences family-friendly adventure with an educational twist. Will Stampy accept the quest from a friendly wizard? Will Stampy and his friends save the town of Wonderberg from a fate of really bad jokes? A fun way for kids to explore, Stampy invites friends to build an online world that encourages wonder — all based on Core Curriculum and Next Generation Science Standards.
A new series from Outfit7, Talking Tom and Friends will chronicle the adventures, hijinks, and inventions of Talking Tom and the gang as they shoot their own reality television show.
---
Check out the Video
---
Get the App

---
What Do You think?
Do your children watch YouTube?
Will you make the switch to YouTube Kids?
I absolutely love the idea of this new app & I am thrilled that someone has taken the time to make th net a little safer for our kids. I only have one request of the Google YouTube team, and that's: Please please please start on an app for kids age 8-13 ASAP because my oldest kid turns 7 next month!
.
.
.
---