This shop has been compensated by Collective Bias, Inc. and Walmart Family Mobile. All opinions are mine alone. #Save4Summer #CollectiveBias
Summer is finally here and ever since the kids finished their last day of school I have been on a mission to save! The more I save, the more fun we can have this summer. First on my list? check out the Lowest Price Unlimited Plans offered by Walmart Family Mobile.
While we were at our local Walmart picking up stuff to celebrate 4th of July, we headed over to the Entertainment area of the store to eye the different types of phone selections they had available and find out if their service would fit our needs. It didn't take us long to find what we were looking for.
It turns out Walmart Family Mobile service is $29.88/month (for the first line). They offer an Unlimited Talk, Text & Data service plan which includes up to 1G of 4G LTE data. Not bad and far cheaper than what I've been paying.
I've used and reviewed LG phones in the past so I knew I liked their product. I picked up an LG Leon LTE for $99.82. In order to start service you also need to purchase a Starter Kit, which you can find right next to the phones. They have a couple different ones to choose from so make sure you ask the person working the department to help you pick the right one. You can then either start your service right there in the store or you can head home and do it online. Very easy.
Disclaimer: All prices for phones and plans included in this post are accurate as of the date of posting; however, these prices are subject to change. Please refer to http://cbi.as/8e03 or your local Walmart for current pricing.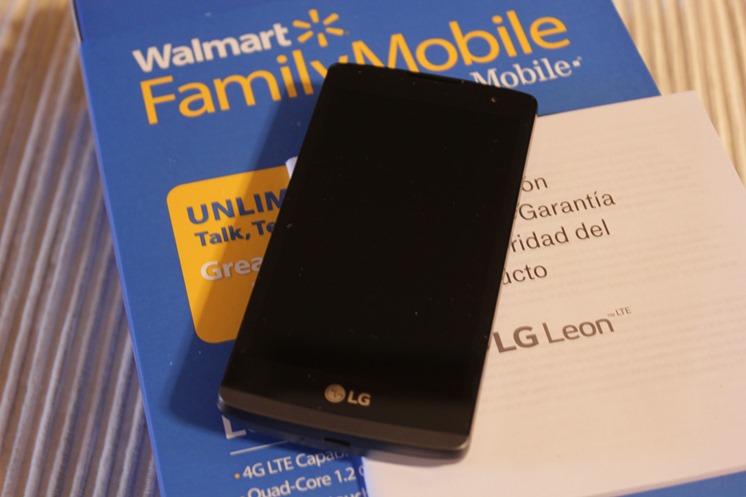 The LG Leon LTE is pretty slick, and comes with pretty much everything we need as a family. Best part of all is that by saving money with Walmart Family Mobile we'll have a lot more opportunities to go on adventures this summer.

First up is 4th of July and we're already revved up to go!! We live by one of the biggest fireworks shows in our county. Every year we walk through the neighboring community where both of my boys attended preschool and head to the park where there is all sorts of fun to be found.

Now that the kids are big enough we'll head over to the carnival to start! The boys don't know about it yet. They're going to be super excited. With the money we're saving we can play a few games, buy elephant ears, cotton candy, and maybe even win a few stuffed animals! When dark comes we'll head over with our blankets and find a place to sit, meet up with some of our friends, and enjoy the fireworks show. I can't wait!
Ready for a little 4th of July fun!
---
Now that I told you how I #Save4Summer and about some of our fun 4th of July plans, I want to hear from you!
What are your plans for the upcoming holiday?
Leave a comment and let me know!
---