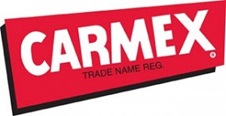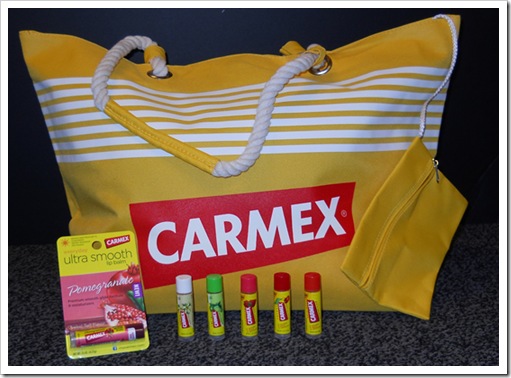 Carmex, the lip balm we all know and love just came out with my favorite lip balm flavor to date. Pomegranate. I love everything pomegranate so I was happy to see Carmex add it to their lineup. The flavor is just as you expect. A little traditional Carmex mixed with the slightly tart & fruity taste of Pomegranate, and as always it's extremely moisturizing. I keep it in my purse and in my desk so I always have it when I need it. Best thing about it? It's made to last up to 80 minutes. Since we've been experiencing scorching hot heat this summer my lips have been super dry, but thankfully I've had my Carmex sticks.
More About Carmex Sticks
Carmex sticks are made with an ultra-moisturizing formula and SPF 15 Water Resistant Sunscreen. They come in six different flavors:
Original Stick
Cherry Stick
Strawberry Stick
Vanilla Stick
Lime Twist Stick
NEW! Pomegranate Stick

---
Help Carmex Celebrate 75 Years
Carmex celebrates its 75th anniversary this year and they're looking to reach 750,000 fans on their Facebook page. When they reach 500k and 750k they'll be giving away prizes, even cash!So make sure you head on over to their Facebook page and join in on the fun.
Enter to Win A Collection of Carmex Sticks
Carmex wants to help one of my readers gear up for fun-filled days out in the sun so we're giving away a collection of all 6 flavors of Carmex sticks with SPF 15 and a fun beach tote. Want to win? just scroll down to enter!
---
Prize: 6 flavors of Carmex sticks with SPF 15 and a fun beach tote (like the one in the picture above)
How to Enter: All you have to do is tell us in a comment which flavor you want to try the most, then fill out the rafflecopter form below. (please wait & the form will load).
Good luck!   Any questions or problems entering please leave a comment here or on Facebook and I will get back to you.
Disclosure: I received the above product in order to facilitate this review. All opinions are my own. Yours experience may vary.