Introducing beauty's next big trend. If you're looking to simplify the way you fight the 7 signs of aging you need to check out new Olay CC Cream.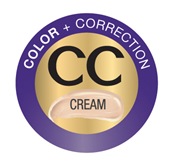 Olay CC Cream – Total Effects Tone Correcting Moisturizer with Sunscreen, fights fine lines and wrinkles, uneven tone, age spots, and dryness. At the same time, it also works to improve surface cell turnover with gentle exfoliation, strengthen skin's natural defense against moisture loss, and recapture youthful luminosity. This all-in-one triple stream formula combines a daily anti-aging moisturizer, SPF 15 sunscreen and sheer tint for younger-looking skin.
Total Effects helps fight the 7 signs of aging:
Fine lines and wrinkles: reduces the appearance of fine lines and wrinkles
Uneven Tone: balances and helps even out tone
Age Spots: reduces appearance of discoloration
Gentle Exfoliation: Improves surface cell turnover
Dryness: provides nourishing moisturization
Moisture Barrier: strengthens skin's natural defense against moisture loss
Luminosity: recaptures youthful luminosity
---
| | | |
| --- | --- | --- |
| Anti-Aging | Beauty Balm | Color & Correction |
---
The Review
I've been trying out Olay Total Effects CC Cream for the past 2 weeks. My skin is very sensitive. I have a fair to medium complexion at this time, I have freckles & I'm prone to breakouts one week a month. I'm very happy with the current foundation I use on a regular basis. This is what I noticed with the CC cream.
Contains SPF 15
Pleasant scent – like a light sunscreen.
Goes on easy & smooth
Very lightweight
Gives skin a noticeable "glow"
Blends in well, no lines on the edges of your face

States on bottle you should re-apply every 2 hours.
Does not cover freckles or blemishes
Possibly too lightweight
Leaves fingers very dry after using & leaves your face a tiny bit taut.
---
Overall Thoughts:
I actually like the CC cream. However, the BB cream I recently tried covered blemishes incredibly well & the CC cream did not. This CC cream is more of a light moisturizer with a tint. Would I buy it again? Yes, although it doesn't do what I wish one product could do (cover blemishes & freckles & still make you "glow" etc.) it has a lot of positive qualities I haven't found in other foundations or creams. When they say it's luminating, it really is. It gave my face this very fresh, clean look. Because it also smells like sunscreen it really reminds you of a beautiful summer day. It's something I can see myself wearing on the days I don't want heavy makeup wearing me down. Especially in the warmer months. It blends incredibly well & did not leave that noticeable mark around the edge of your face that some tinted products tend to leave. It dries almost to a very fine powder finish. You can feel it on your face when wearing it, but nowhere near like regular foundation or cover-up. As stated above I've only been using it for 2 weeks so I haven't witnessed any reduction of fine lines & unfortunately it does not cover up any noticeable pores I have, but that's not a deal breaker. I really felt that it gave me a certain glow that I haven't been able to produce with similar products. It's definitely staying in my line-up.
Where To Purchase
You can find Olay Total Effects at your local Wal-Mart
Want to try it for free?? Make sure to scroll down & enter the giveaway!
---
Connect Online
---


Prize: 1 reader will get a $25 Wal-Mart Gift card to try out Olay Total Effects for themselves
How to enter:  2 step process!! You must leave a comment directly on the blog telling us why you'd like to try the new Olay Total Effects & then fill out the rafflecopter form (the form loads below this text).  Any questions leave a comment or ask on FB & I will get back to you.
Disclosure: I received this Olay Total Effects product to facilitate this review, the product,  information, and gift pack have been provided by Olay. Experience & opinions are my own. Yours may vary.