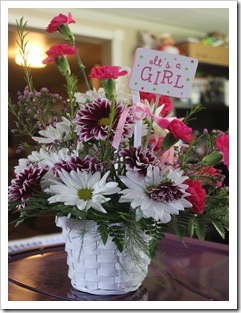 I know you all do it at some point, you look at your baby and you say "where has the time gone?" They grow up too fast!  I remember when I had my oldest son, just 4 short years ago. It seemed like it took forever for him to get older.. I must have taken 1000 pictures within the first couple of months. I looked at his pictures just as much as I looked at him, each and every day. I used to sleep by his crib and hope that he would wake up just so I could hold him or play with him.  He was so lively and full of energy. I think every time he smiled my heart grew an inch. Everything was so very new and exciting. Even though the first few months were hard, and I'd literally fall asleep sitting up while feeding him.. I still wanted him to wake up again just so I could look into his eyes because I could not believe he was mine and actually came from me.
4 Years Changes Everything
Nowadays I have to spread my energy out to 3 children. I savor the days I can sleep in. Sometimes I almost cry when it's time to get up. I most certainly never wake the baby up on purpose, or any of the other kids for that matter. I have a lot more going on and a lot more pressure on me to do something with my dreams, for the sake of my children and their future. To be able to provide for them. I get less time with the baby, but in turn, she gets a lot more attention due to having 2 older brothers. She LOVES playing with them. She wants to be everywhere they are. It's so cute.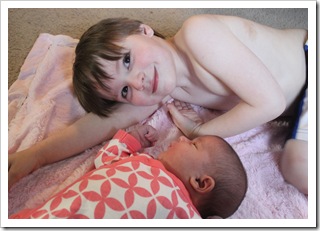 When Vincent was 6 months I had just started this blog. 2008. Now I'm on my 3rd child and she's 6 months old. Now it feels like time is flying. I feel like so much has happened since then. How did it all go by so fast?  Here I am again..at this same stage, but it's so different, this time it's bittersweet because due to my age, relationship, and other things.. she's more than likely my last baby.  And she is growing too fast. As much as I couldn't wait for my sons Vincent & Aidan to grow so that I could see what they'd look like and what they'd learn…so I could talk to them and hear them call me Mama. I don't want Silje to grow up so fast. It breaks my heart.
You're Really All Mine??
I feel so privileged to have this little girl. Every day I look at her and my sons when they're sleeping and I just can't believe that they're mine. Yes, still I do that, after 4 years! They are part of me. Each one of them is so different. Silje is finally starting to get her own personality, although it's hard to get much out as her brothers are always so loud.. but she's very lucky that way. Her brothers kiss her and hug her every single day. They love her so much. Tonight Vincent, my 4 yr old told his 2 year old brother "Silje's my sister, not yours". Not very nice, and he was corrected, but that's how it is. They try to top each other. Who will be the last one to give her a kiss?
My 2 yr old, Aidan, he's such a sweet boy. Amazingly calm and just so advanced for his age when it comes to his speech. She will reach out her hand to touch his face and he will get so excited and say "Mommy. Baby touch my face!" or he will pick up crumbs or things on the floor that she is trying to get & say "No baby. You can't have that baby."  I think the most hilarious thing I've heard him say is "Why you do that baby sister??" after she pulled his hair.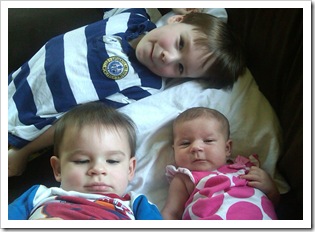 Love From Above
I'm really really enjoying this time with my kids. I feel so blessed that 6 months ago our story could have ended up very different, considering what happened at her birth. That almost 12lb baby girl came out in such a big way and changed the way I look at life all-together. Made me realize just how precious life is and how quickly it could be taken from you. I still believe we had loved ones from above looking out for us that day, myself and my children.
Mommy Tears – Do They Ever Stop?
Ok, I have to stop for a moment. I'm crying. As always. It's like ever since I became a mom I can turn into a blubbering mess in 2 seconds flat. Let's talk more about Silje and what she's up to. I feel like such a jerk because I told you guys I would blog weekly. I had NO idea how hard the adjustment was going to be. It's a lot of work with 3 kids and being alone most of the time. I have the need now to get some of this out and document it though, because I didn't do that with my youngest son Aidan and it hurts me because I feel like I rarely discussed him and I've forgotten a lot of things. Mommy brain. I'm sure some of you know the feeling. So now..let's get to the present.
I'm In No Rush
I've taken my time with Silje, unlike my other two, and not pushed her to grow faster. I've let her learn on her own time, I haven't forced anything. She's already looking at books with me and the boys. She wants to do whatever they are doing. They are really helping to mold her into who she will be. It's so interesting to watch. Her little world really revolves around them the most & that seems to be the way she likes it. Babies and toddlers especially always seem so interested in each others voices. Their little tiny kid voices. It's like they recognize each other and know they're alike.  
All I Want For Christmas Is My Two Front Teeth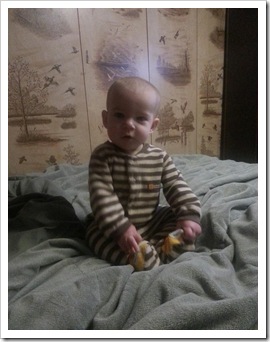 She got her first 2 teeth just last week! Two new bottom teeth, they've just poked through. She didn't complain much at all. She might be a tough one, like my son Aidan. I'm hoping beyond hope because Vincent was the worst teether EVER.  She also sat up for the very first time TODAY! yay.  I set her on the bed & there she stayed, sitting up.  When I put her on the carpet tonight I tried setting her up and she loved it. She kept smiling and almost laughing. Later on in the evening I was watching her and she got up from a laying position and sat right up! Talk about fast learner. She just needed a little coercion I guess.
It's so funny because I don't have a lot to say about what she's been doing. It was pretty rough in the beginning recovering from the C-section & I was on vicodin. I found out I might have a hernia (which I'm finally going to get checked 6 months later!) due to her being so large and my belly just being so stretched out.  When I got off the pills all this extra pain crept in and I had to get back on them for a time. So I sort of lived in a cloud for a while. Thankfully I am off them now and I'm feeling a bit better. Especially mentally. I feel like I almost missed a few months of her life because I was in that cloud. It sucks.
Overall she's been a very happy baby. She doesn't laugh yet. She's a tough customer. Her brother Aidan was the same way and refused to laugh until he was about 9 months. I see the same happening with her. I hope that means she'll have a calm demeanor as well.  She is currently still nursing. I did end up having to supplement her a bit because I just couldn't keep up. The guilt ate me up for a while but then I let it go.. I'm happy I have my baby. She's full all the time now, she sleeps well, she has grown phenomenally. She'll have her 6 month appt on Wednesday and we'll find out how she's doing. I'm guessing 17lbs. I didn't expect her to gain double, like her original Dr. had suggested. Even though she was born 11lbs 7oz there is NO WAY unless she's going to be a giant that she'd be 24lbs or so by now. No way. Gimme a break.
She Sleeps In Her Own Bed! (Well, Most Of The Time)
She tried her first food, oatmeal not long ago but her 2nd time came at a cost. She ended up throwing up all over me. Thankfully she was laying on her side next to me when it happened. I get so scared of the thought of a baby spitting up while they're in the crib alone.  Speaking of cribs. She's currently in there! That in and of itself is a miracle.  Did I ever tell you that my middle son didn't really sleep in his crib?? Straight to my bed and he is still there. He's a good boy though and goes to bed when told & takes naps so easily I can't complain. Silje too! She's gotten on the same schedule as Aidan and I am able to put them down for a nap at the same time while Vincent is at preschool. How awesome is that?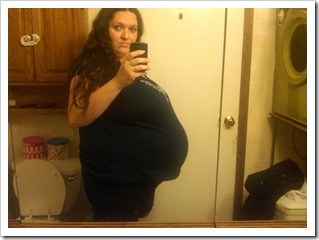 Ok, Let's Get This Over Now, Shall We?
Well, here I am, trying to fit 6 months into one post, as usual. I know people find it hard to read such long "stories" but I felt the need to write it down, get it out, update those who have actually been kind enough to ask me how things are going. For those that had their babies around the same time as mine and who watched me complain on FB for so many months about all the aches and pains. Remember that lady? Yeah, the one up there.  HAHA. Little did she know what was in store for her. Anyway, I feel like I abandoned some of you after my daughter was born. I'm sorry about that. I hope you understand. Because as long as I run this site & the FB page I always want to be accessible. I don't want to just be an avatar on a screen. I'm a real mom, just like you. I might have started this site for myself, but it's turned into much more than that. Especially the FB page.. and I'm really thankful for all those that have stuck with me and put up with my scattered blogging.
Now here's to hoping I don't get so busy for another 6 months that I can't find time to blog about my own kids. The very reason I started this blog in the first place! Thank you for reading. Thank you for sticking with me. Thanks for your support and your encouragement and everything else you've done that has helped me get through the last 6 months! I made it out of the fog.. and life with this little girl is awesome. yay!!
– Monica