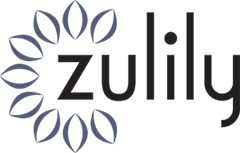 From June 6th-17th! zulily wants their fans to share the unique and special #zulilycutie in their life on social media! In celebration of all the cuties out there, they are hosting their first-ever contest to find THE OFFICIAL #zulilycutie who will be the face of an upcoming zulily campaign!
So, what is a #zulilycutie? It's an adorable kid with a unique style, personality and sense of fun. Above all, they're looking for a cutie who embodies the zulily spirit.
"At zulily, what makes us unique is our use of real people as models to tell a story around the products our customers love. Our models are every day you and me, unique in all the best ways!"
The Winner of the Official #zulilycutie Contest Will Receive:
· A trip to zulily headquarters in Seattle, WA for a photo shoot featuring the cutie, which will be used in an upcoming zulily campaign.
· Featured images and posts across zulily's social media channels.
· A feature post on zulily's blog, The Find, which is their daily dose of behind-the-scenes, the newest looks, and interesting content.
· A zulily shopping spree!
· The opportunity to take over zulily's Instagram account with their photo shoot pics from the day.
How to enter:
On Facebook: Comment on the contest announcement post on zulily's official Facebook page with a photo of your cutie, making sure to include #zulilycutie in your caption.
The contest will run from June 6th, 2016 to June 15, 2016. Click HERE for all official rules.
Good Luck!